Best Attractions in Tucson and Southern Arizona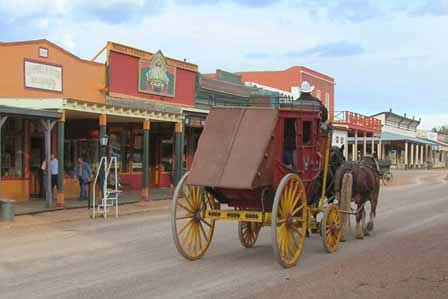 Tombstone Arizona. Creative Commons
Where the aura and history of the old west meets modern flavor. If you enjoy the lore of wild west, beauty of Sonoran Desert, and diverse natural landscape, Southern Arizona should be on your list of destinations. The Saguaro National Park is enough enticement by itself with its forest of giant Saguaro cacti which highlight some of he most dramatic sunsets you can imagine.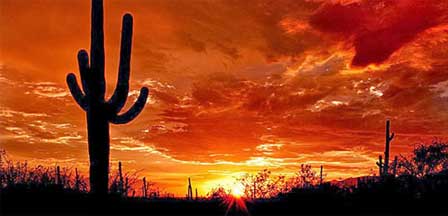 If the beauty of the desert where cowboys still roam is not enough, the entire Southern Arizona region is rich in old west history, Southwest Spanish culture, old Spanish Missions, old wild west towns that are still active, scenic preserves, enormous caves, near forgotten ghost towns, and rolling vineyards.
Most Popular Destinations in Southern Arizona
Walk where ancient civilizations once lived. Visit Tombstone where the famous Gunfight at the OK Corral between the Earp brothers and Clanton gang took place. If you want to experience the culture of Old Mexico, it's but a short drive to Nogales, Mexico from Tucson. Along the way, visit San Xavier del Bac Mission originally founded in 1692 and reconstructed in 1783.
Southern Arizona Destinations