White Mountains Arizona Map & Directions
This map of the White Mountains of Arizona shows the location of towns located in the area including Heber Overgaard, Show Low, Pinetop Lakeside, Greer, St. Johns, Springerville, Eagar, Alpine, Snowflake and Taylor AZ.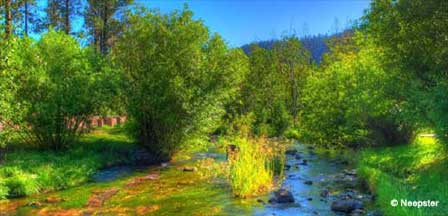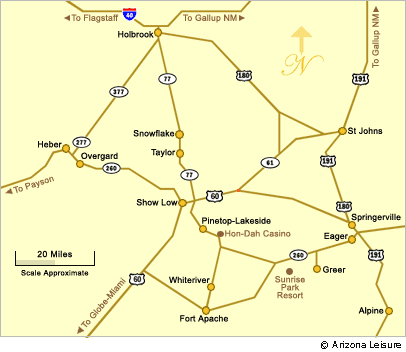 Directions To The White Mountains
All White Mountains area communities are relatively in close proximity to each other. The major routes into the area State Route 277 (Via Payson), US 69 (via Globe) and SR 77 (via Holbrook).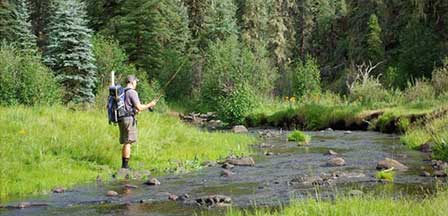 From Phoenix Via Payson. Depending upon your leaving point and community destination, driving miles to the White Mountains is about 190 to 210 miles. Take State Highway 87 (Beeline Hwy) North to Payson Arizona. At Payson, take State Highway 260. Then see map above.
From Tucson Via Globe. Driving distance is about 200-210 miles from Tucson. Take State Route 77 (Oracle Road) to Oracle Junction. Continue on SR 77 North to Globe. Take SR 77 and US 60 through the Salt River Canyon to Show Low. Then see map above.
From Holbrook AZ. If you are traveling along Interstate 40 in Northern Arizona from Flagstaff or New Mexico points, exit South from I-10 at Holbrook and take State Route 77 South. Pass through Snowflake and Taylor to Show Low. The distance for Holbrook to Show Low is about 67 miles from Holbrook. Then see map to select your precise destination within the White Mountains.
Beautiful White Mountains In Arizona