Hon-Dah Casino Resort
In Arizona's White Mountains
Even though it's primarily the outdoor splendor of the White Mountains that beckons visitors to the region, there are some indoor attractions that also offer a terrific mix of recreation and relaxation; the Hon-Dah Casino is one of them. Owned and operated by the White Mountains Apache Tribe, the casino is actually a renowned Arizona resort that boasts a hotel, RV park, conference center and restaurant. It makes a great home base when considering a trip to the scenic wonderland that is the White Mountains.
The Hon-Dah Casino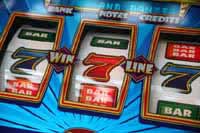 With a myriad of slots and gaming tables, the casino is just the place to enjoy a great game of blackjack or poker. The casino boasts well over 800 slot machines and every game-filled evening is filled with pure excitement. The casino also hosts additional entertainment; visitors should check their schedule for upcoming concert, comedy, and special events. Also, the Apache tribe frequently features lively cultural festivals for all visitors to enjoy.
The Hon-Dah Hotel
The hotel features both basic affordable rooms and luxury suites. Spacious and comfortable, all guests are sure to enjoy the hotel's special amenities like the all-season swimming pool, sauna, and spa. Each hotel room includes a remote control television, wet bar, refrigerator, coffee service, iron and ironing board, hair dryer, microwave, data port, alarm clock and messaging phone system. During the off-season, rates drop quite low making for serious bargains on these spectacular rooms. Be sure to visit the resort's ski shop and gift shop too for plenty of one-of-a-kind specialty items.
The Hon-Dah RV Park
Situated with the tall pines that the White Mountains are so famous for, the RV park is a open throughout the year and features ideal accommodations such as a modernized laundry center, telephone hook-ups, satellite television, handicap-accessible bathrooms and showers, and an on-site manager. More than 250 sites are available for RV enthusiasts.
The Hon-Dah Indian Pine Restaurant
The restaurant, off the casino, features both popular and gourmet faire. Specializing in both pizza and prime rib, the restaurant boasts a large menu for breakfast, lunch, and dinner along with specialty buffets. There is something to suit all tastes and budgets at this friendly facility that knows how make guests feel welcome.
The White Mountains Region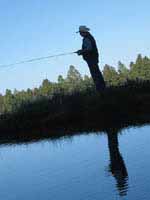 Creative Commons
During your stay at the casino-resort, be sure to take in some of the gorgeous scenery that surrounds the facility. The White Mountains are famous for their comfortable climate and unsurpassed beauty. White Mountains recreation consists of hiking, biking, skiing, snow-mobiling, fishing, and more! Many visitors come simply to enjoy the natural beauty of the alpine setting's lakes and wildlife. All in all, experiencing the White Mountains and its various communities is a terrific adventure far away from the hot desert below.
Getting To Hon-Dah
Hon-Dah Resort Casino is in the scenic White Mountains of East Central Arziona at the junction of State Routes 73 and 260 near Pinetop/Lakeside. It is about 190 miles from Phoenix through Payson Arizona, 208 miles from Tucson AZ and about 280 miles form Albuquerque New Mexico.
Map To Hon-Dah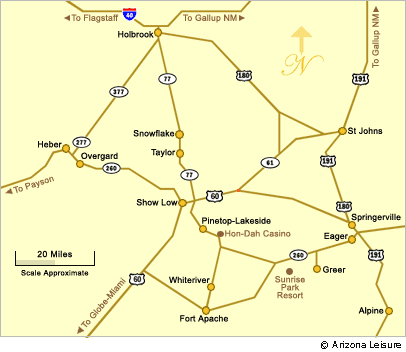 For More Information
Hon-Dah Resort Casino
777 Highway 260
Pinetop, Arizona 85935
Resort Casino: (928) 369-0299
RV Park: (928) 369-4311
Beautiful White Mountains In Arizona