RV Campgrounds and Tent Camping Near Show Low, Arizona and Lakeside
These Show Low, Arizona RV Campgrounds and Tent Campgrounds are located in the sister-towns of Show Low and Pinetop-Lakeside, Arizona which are only about 10 miles apart. Both are located in the Arizona White Mountains at an elevation of about 6,345 feet.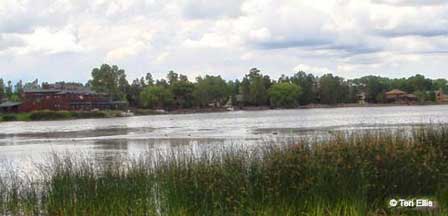 With summer temperatures that average 85 degrees Fahrenheit during the months of June, July and August camping is ideal in the cool high mountain country of the White Mountains. These RV campgrounds and tent camping sites are mostly located near the towns of Show Low and Pinetop-Lakeside and not in wilderness areas.
Contact each campground directly for more information. Then choose your style of camping whether in your RV, camping trailer or camping tent. If you do not own an RV, consider renting one. Also see RV Parks and RV Resorts in Show Low, Arizona.
---
Show Low Campground
5800 Show Low Lake Road
Pinetop-Lakeside, 85929
888-537-7762
---
Arizona High Country RV Campground
5064 Sawmill Road
Clay Springs, Arizona 85923
928-739-4383
---
Fool Hollow Lake Campground
1500 Fools Hollow Road
Show Low, Arizona 85901
928-537-3680
---
Rainbow Lakeside Campground
877-444-6777
---
Related Show Low Interest
Show Low Arizona
Average Temps-Weather Show Low
Show Low RV Campgrounds
Show Low Bed & Breakfasts
Show Low Map & Directions
Show Low RV Parks
Beautiful White Mountains In Arizona