Tucson Sightseeing Tours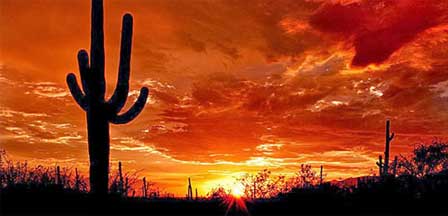 Reisen Arizona. 4142 E. Kings Rd. Tucson, AZ 85711 Phone 520-319-8130. Reisen Arizona provides day tours of popular Southern Arizona attractions. Entrance fees and lunch included in each tour.
Segway of Tucson. 531 N. 4th Ave. Tucson, AZ 85705. 520-749-5325. Segway of Tucson is excited to offer a variety of guided tours around the historic downtown areas of Tucson.
Tombstone and Thunder Valley Tours - Hereford AZ. John Rose brings a tour of Tombstone alive in a way that few others can, even those who have read countless books on on the subject.
Related Tucson Interest
Tucson Arizona
Colossal Cave Arizona
Kartchner Caverns Animal Life
Kartchner Caverns Map
Kartchner Caverns
Kartchner Caverns Formation-Creation
Saguaro National Park
San Xavier Del Bac Mission Map
San Xavier Del Bac Mission
Tucson Area Map
Tucson Arizona
Tucson Bed & Breakfasts
Tucson Jeep & Hummer Tours
Tucson Pictures
Tucson Sightseeing Tours
Tucson Weather Info
Southern Arizona Destinations