Payson Area Cabins
If you're vacation to Mogollon Rim territory includes renting a cabin in the Payson, Arizona area, this list of cabins for rent includes cabin rentals in the sister-towns of Payson, Pine, Christopher Creek and Strawberry AZ. Also see RV Parks and Campgrounds and Vacation Rentals.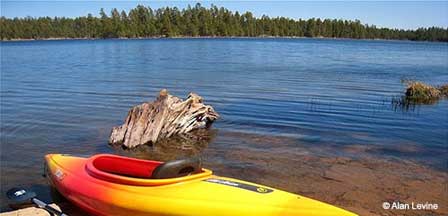 Cabins on Strawberry Hill Resort - Strawberry AZ. Cabins on Strawberry Hill Resort offers 14 relaxing, private 1- and 2-bedroom cabins. We are Metro-Phoenix's closest all cabin resort in the tall pines of Northern Arizona.
Ponderosa Cabins - East of Payson. Either of the two charming two-bedroom or one-bedroom (plus loft) cabins can accommodate up to 4 people.
Village at Christopher Creek. The Village at Christopher Creek is a great place for a fun-filled family vacation and at the same time offers the perfect atmosphere for an enchanting wedding, family reunion, or special celebration.
Return To Arizona Cabin Rental Page.
Related Payson Interest
Payson Arizona
Aspen RV Campground
Canyon Point RV Campground
Christopher Creek
Christopher Creek RV Campground
Houston Mesa RV Campground
Mogollon RV Campground
Payson Area Map
Payson Area RV Parks
Payson Bed and Breakfasts
Payson Cabin Rentals
Payson Pictures
Payson RV Campgrounds
Payson Vacation Rentals
Rim RV Campground Payson
Sinkhole RV Campground
Spillway RV Campground
Tonto Natural Bridge Park
Strawberry Arizona
Weather In Payson
Beautiful White Mountains In Arizona