Piestewa Peak (Squaw Peak)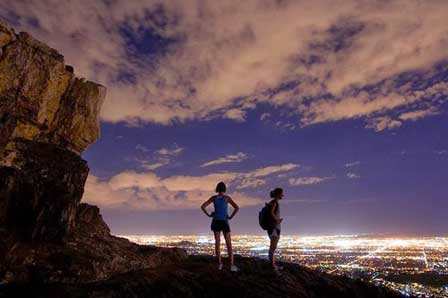 View From The Top of Piestewa Peak. © Robert Body
The 2,608 foot Piestewa Peak is not only one of prominent landmarks in the Valley of th Sun, but one of its most popular hiking venues where over a half a million people hike its Summit Trail every year. It is an interesting fact that the numbers of hikers enjoying Piestewa is second only to the Grand Canyon's Bright Angel Trail. What's great about Piestewa Peak is its convenient urban location in the heart of the Greater Phoenix and Scottsdale area. Residents can leave home, employees can leave work and travelers can leave their hotels, take an invigorating hike and still have to time for other activities around town.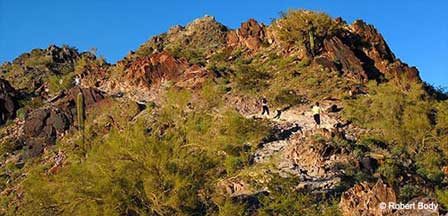 Its Location
Located between North 24th Street and Tatum Blvd. and North of Lincoln Drive, Piestewa overlooks the Phoenix and Scottsdale skylines and its base is surrounded by some of the most affluent neighborhoods in the Valley. And those that reach the summit are rewarded with 360 degree panoramic views that extend to South Mountain Park, which also features great hiking trails.
How It Got Its Name
Some people still refer to the Peak by its original name of "Squaw Peak" before its name changed to "Piestewa Peak" in honor of Lori Piestewa who died serving her country in the Iraq conflict. The elevation of Piestewa is the second highest peak in Phoenix behind Camelback Mountain which is located nearby and features some difficult treks.
Piestewa Summit Trail #300.
1.2 miles to the summit
1,200 feet
Moderate to difficult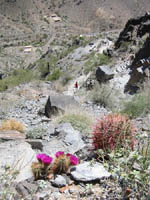 Creative Commons
The lower portions of the trail are easy to moderate. The upper portions become steeper and much more difficult. Summit Trail 300 can often be very crowded and although hiking the trail requires good physical fitness, you'll discover almost every type of hiker from young to old to the spandex-clad group that thinks Piestewa is nature's stair-step machine. You'll even find tourists in business slacks just treking part way to get some souvenir pictures as well as the "hard bodies" that are more interested in flirting with fellow hikers than with nature. No doubt, there have been romances spawned on an early evening hike up Piestewa Peak. However, if you prefer more solitude, there are other less traveled hiking trails within the Phoenix Mountain Park and Dreamy Draw Recreation Area.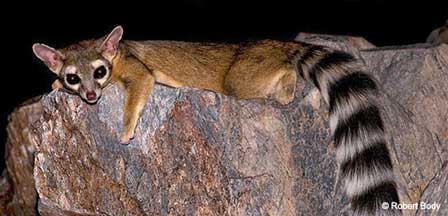 Hiking to the summit of Piestewa has become a cultural tradition in the Valley. Inexperienced hikers typically hike the lower portion of the trail and then turn back. Hiking times can vary form a half-hour to several hours depending upon physical condition and how often you stop to rest, enjoy the views or take pictures.
Piestewa is within the Phoenix Mountains Park and is open daily from 5:00 AM to 11:00 PM.
Directions To Piestewa Summit Trail
The trailhead is located in the parking lot at the first driveway on the left in the Phoenix Mountains Park. To reach the trail to Piestewa's Summit, turn east on Squaw Peak Drive from Lincoln Drive between 22nd and 24th streets. There are paved parking lots, drinking water and restrooms at the trailhead area. From 4,000 to 10,000 hikers per week will trek the Summit Trail. Dogs, bikes and horses are not permitted on Summit Trail.
Piestewa is within the Phoenix Mountains Park and is open daily from 5:00 AM to 11:00 PM.
Related Phoenix Interest
Phoenix Arizona
Camelback Mountain
Desert Botanical Garden
Greater Phoenix Map
Greater Phoenix Things To Do
Japanese Friendship Garden
Mystery Castle
Hiking Papago Park
Phoenix Area Attractions
Phoenix Area Museums
Phoenix Arts & Theatre
Phoenix Bed & Breakfasts
Phoenix Boat Rentals
Phoenix Boat Tours
Phoenix Dude Ranches
Phoenix Events & Festivals
Phoenix Fishing Guides
Phoenix Grand Canyon Tours
Phoenix Horseback Riding
Phoenix Restaurants
Phoenix To South Rim
Phoenix Weather Info
Phoenix Zoo
Piestewa Peak Hiking
Rawhide Western Town
Roosevelt Lake Map & Directions
South Mountain Park
Metro Phoenix