Airplane Tours of The Grand Canyon From Phoenix and Scottsdale AZ
There are but a few air tour companies that are approved to fly the most scenic route over the Grand Canyon. One such air tour operator is Westwind Air Service based out of the Phoenix Deer Valley Municipal Airport. It features air tours to the most scenic destinations in Arizona including the Grand Canyon and beyond. It invites you and your group to elevate your Arizona vacation to a heightened amazing level.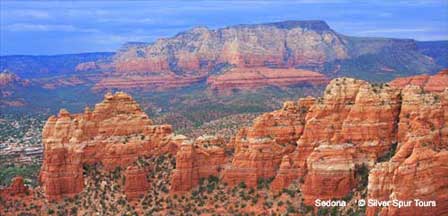 3 Hour Grand Canyon Air Tour of The South Rim
Your airplane journey starts with a one-hour flight to the Grand Canyon from Phoenix. Every seat is a window seat to ensure the best views as you pass over Tonto National Forest and the famous Red Rock formations of Sedona. You will enjoy the sights over Secret Canyon and Oak Creek Canyon before soaring past the San Francisco Peaks. Enjoy aerial views of both Sedona and the Grand Canyon.
See the large expanse of the Painted Desert on the Navajo Indian Reservation right before arriving over the Grand Canyon. Your pilot and guide will begin the spectacular 20 to 30 minute overflight of breathtaking views of the Canyon as you fly just 1,000 feet above the Grand Canyon Rim with almost endless sights before beginning the short one-hour flight back to Phoenix.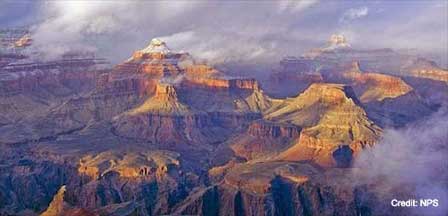 Grand Canyon South Rim Deluxe Air Tour
This 7-hour tour includes every feature of the 3-hour air tour plus a 4-hour ground tour of the Grand Canyon South Rim. After completing the 20 to 30 minute flight over the Grand Canyon, you will land at the Grand Canyon Airport which is located just 7 miles south of the Grand Canyon National Park.
Along with your pilot guide, you will take a comfortable drive in a Westwind private van to experience the astounding ground views of the canyon from the South Rim. You will be amazed at your first views at one of the scenic overlooks.
You will have free time to explore the Historic Section of the Grand Canyon Village where the El Tovar and Bright Angel Lodges have large viewing areas on the canyon edges. Enjoy an ice cream, cup of coffee and relish the views. Take a short walk along Rim Trail.
Your final stop will be one of the Park Lodges for a delicious lunch which is included in the Grand Canyon tour before heading back to the airport and boarding for your one-hour flight back to Phoenix. During the 7-hour tour you will have had an amazing experience of seeing the Grand Canyon from both above and at ground level from the edges of the rim.
More Information About Flight Tours
Westwind Air Service
Deer Valley Municipal Airport
732 West Deer Valley Road
Phoenix, Arizona 85027
(480) 991-5557
The Spectacular Grand Canyon
Related Grand Canyon Interest
Grand Canyon National Park
Grand Canyon Airplane Tours
Average Temperatures South Rim
Bright Angel Trail
Desert View Watchtower
Grand Canyon Camping
Grand Canyon Deer Farm
Grand Canyon Desert View Map
Grand Canyon Jeep Tours
Grand Canyon Pictures By Koopsen
Grand Canyon Mule Ride
Grand Canyon Private Tours
Grand Canyon Rafting
Grand Canyon South Rim Trail
Grand Canyon Winter Pictures By Koopsen
Grandeur Point South Rim
Grandview Point South Rim
Havasu Falls Pictures
Havasupai Indians
Grand Canyon Helicopter Tours
Hiking Bright Angel Trail
Lipan Point South Rim
Mather Point South Rim
Moran Poinf South Rim
Navajo Point South Rim
North Rim Map
One Day Mule Ride
Robert Body Grand Canyon Pictures
Scenic Canyon Tours
Shoshone Point South Rim
South Rim Grand Canyon Directions
South Rim Hours & Entrance Fees
Grand Canyon Summer Hiking
Trail Of Time South Rim
Visiting Grand Canyon In Winter
West Rim Map
Yaki Point Grand Canyon
Yavapai Point Geology Museum