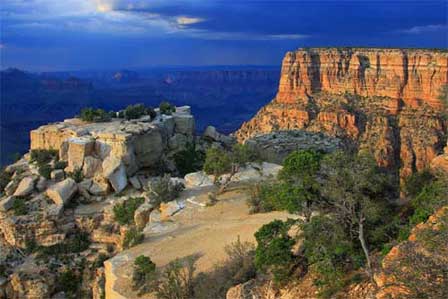 Moran Point. © Mike Koopsen
Moran Point is an overwhelming favorite of painters and photographers. The photos tell you why. Moran Point is named after a famed painter but there is some confusion whether it was one of two brothers, either Peter Moran or his brother Thomas. Peter visited the canyon in 1881 with famed explorer Army Captain John Bourke who many believe named Moran Point after Peter.
Thomas visited the South Rim in 1892 and painted landscape scenes from the overlook point. Many historians claim that Moran Point was named after Thomas and not Peter. Regardless, both brothers were acclaimed landscape artists. Today, Moran Point is fittingly a popular spot for both photographers and painters enabling the capture of dancing light and shadows that play off the canyon walls.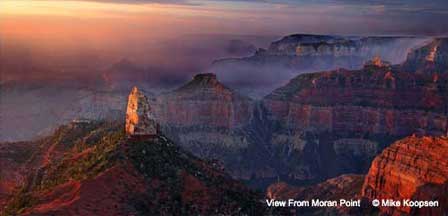 Moran Point is one of the more impressive overlook view points at the South Rim. There are so many view points with differing perspectives and brilliant color. When you arrive look for a bit of trail with a pedestal of rocks sitting under a tree. Of course there are likely several spots fitting that description, so choose any one of the awe-inspiring views that will give you a sense of the enormity of the Grand Canyon.
Where Moran Point is Located
Moran Point is located at the end of a short spur road just north of Desert Scenic Drive at the Grand Canyon South Rim. It is about 17 miles east of Grand Canyon Village and about 7 miles from the Desert View East Entrance to the South Rim.
Interestingly you can see Cape Royal across to the North Rim. Although it is only about 8 visible miles away, it would take a 215 mile drive to reach the North Rim from the South Rim.
Desert View Drive Map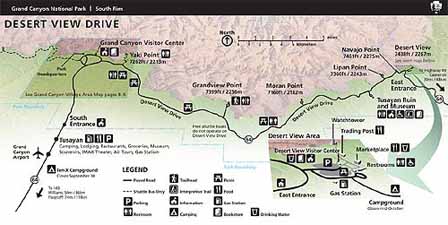 Moran Point Photo Gallery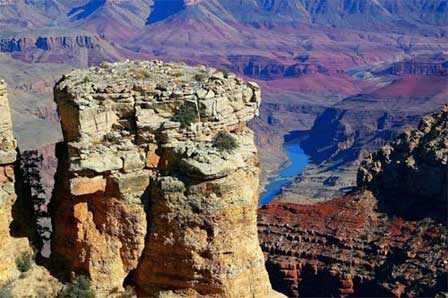 Moran Point Overlook. © Mike Koopsen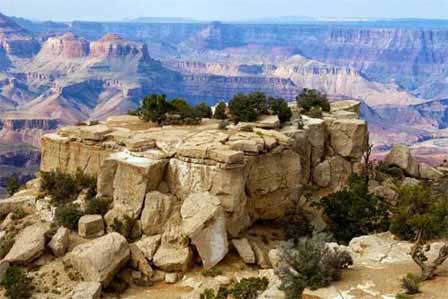 Moran Point at South Rim. © Alan Levine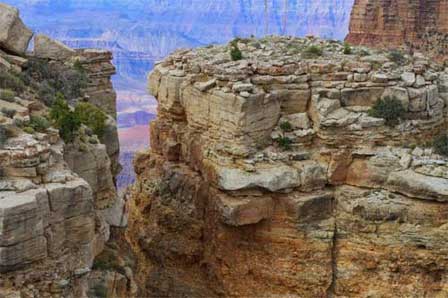 View From Moran Point. © Alan Levine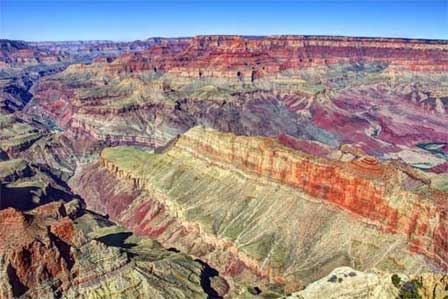 Photo of Moran Point. © Kevin Creative Commons
Relevant Topics of Interest
Desert View East Entrance
Desert View Scenic Drive
South Rim Weather
RV Parks & Campgrounds
Purchase Mike Koopsen Prints
Next South Rim Overlooks
To The West: Grandview Point
To The East: Lipan Point