At an elevation of about 7,500 feet, Navajo Point is the highest point of overlook points at the South Rim of the Grand Canyon. It is only about one-half mile west of Desert View Lookout Point featuring a great view of the Watchtower. Visitors to Navajo Point can expect panoramic scenes to the west and eastern views of the Colorado River.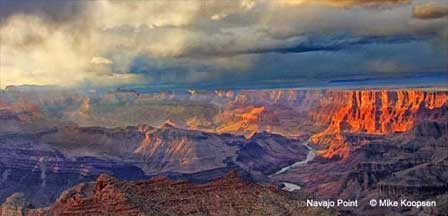 If you have just a short time to visit the Grand Canyon, Navajo Point and Desert View is the perfect venue. Lipan Point is just a short drive to the east. All three of those overlook points are very close to the East Entrance to the South Rim. It is much less crowded than the congested points near Grand Canyon Village and feature equally outstanding views.
Pack a picnic basket and bring your camera. The best, most colorful time for great photos is at early morning sunrise and at evening sunset as the brilliant colors dance of the canyon walls. One could easily spend a day not visiting Navajo Point but the nearby Lipan and Desert View overlooks.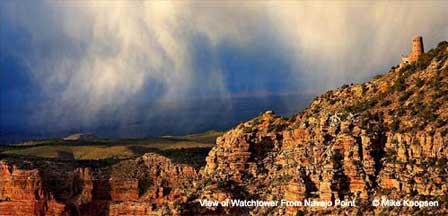 Navajo Point Location
Navajo Point is located just one-half mile from the East Entrance to the South Rim at the easternmost beginning of the 25 mile Desert View Scenic Drive. Public parking is available right next to the rim.
Desert View Drive Map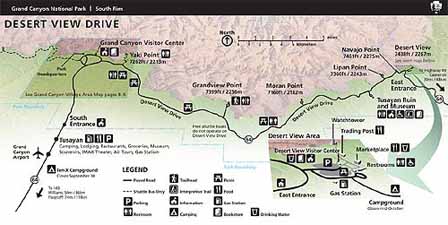 Navajo Point Photos
These photos are compliments of Mike Koopsen and may not be republished. Prints are available for purchase.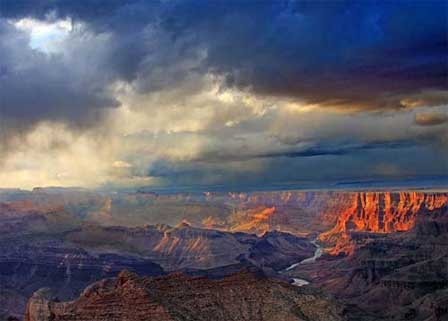 View From Navajo Point. © Mike Koopsen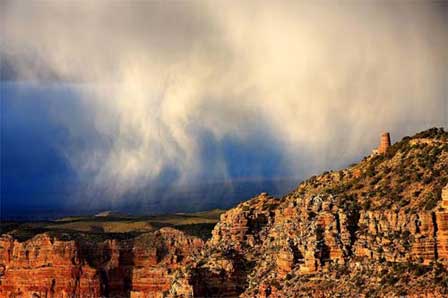 View of Watchtower From Navajo Point. © Mike Koopsen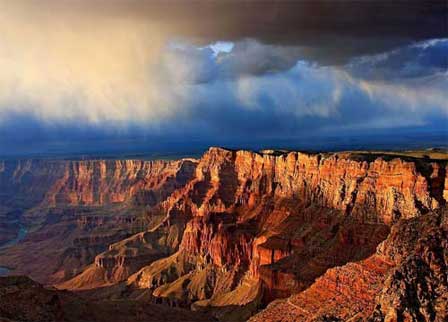 View From Navajo Point. © Mike Koopsen
Relevant Topics of Interest
Desert View Scenic Drive
South Rim Weather
RV Parks & Campgrounds
Next South Rim Overlooks
To The West: Lipan Point
To The East: Desert View