Havasu Falls:
The Robert Body Collection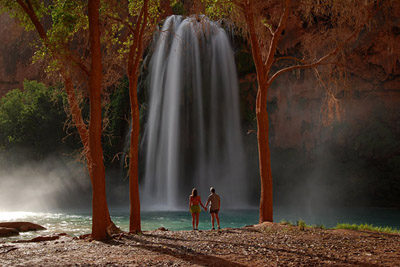 Havasu Falls. 120 foot drop (37 meters)
Havasu Canyon is a stunning paradise that few ever get the chance to experience. This magnificent oasis sits on the floor of the Grand Canyon near Supai Village, the reservation center if the Havasupai Indian Tribe. It is tucked into a canyon-offshoot about 35 miles west of the Grand Canyon National Park South Rim boundaries.
Reaching the series of waterfalls on the Havasu Creek requires hiking the trail down from the canyon rim to the bottom of the canyon. Visitors can also take a helicopter ride to Supai Village and hike a couple of miles to reach the astounding beauty and tranquility of Havasu Falls, and its sister falls of Navajo, Mooney, and Beaver Falls.
Havasu Falls is considered a sacred place by the Havasupai People. The name "Havasupai" means "people of the blue-green water" which is the color of the water in the Havasu Creek which creates the these astounding water falls. It is truly of amazing beauty and tranquility.
For Your Viewing Enjoyment
These photographic creations are compliments of Robert Body. Robert is an adventurer, naturalist and outdoor enthusiast. His photo creations exemplify his love of capturing landscape beauty. Robert's images are available as print decor and stock photography and is also available for assignment. Visit Robert Body.Com for more information.
Please enjoy...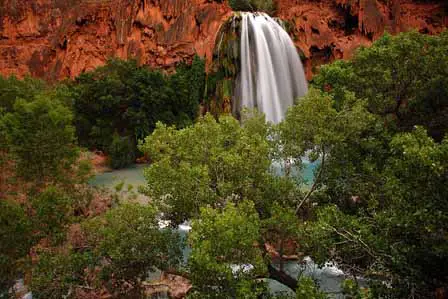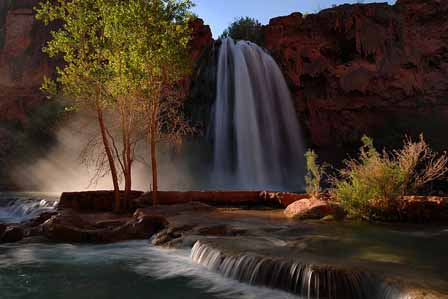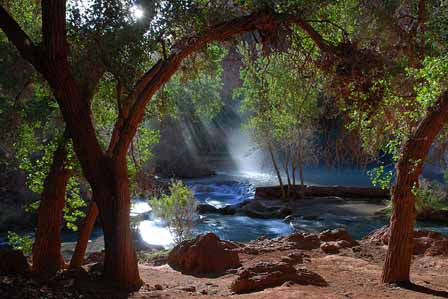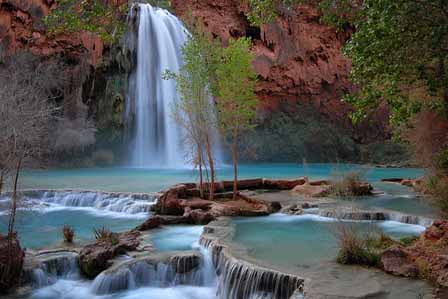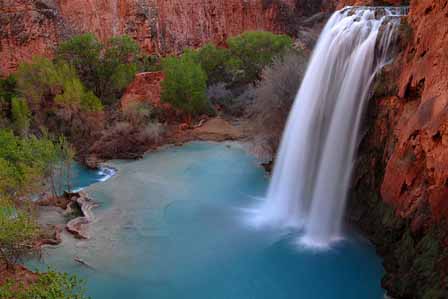 Beaver Falls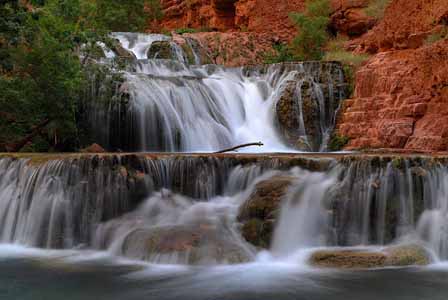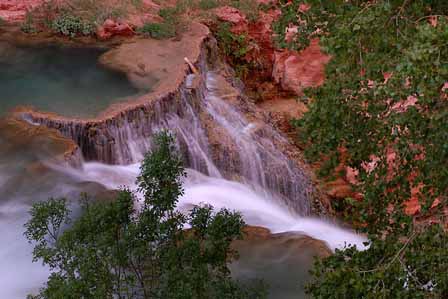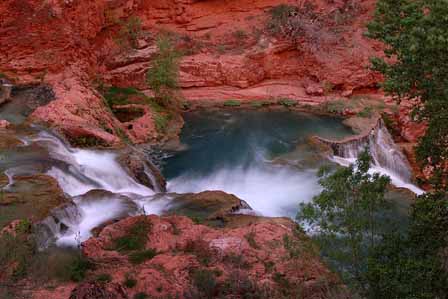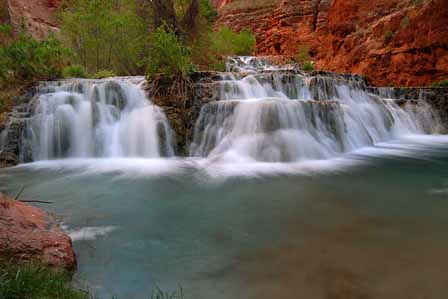 Mooney Falls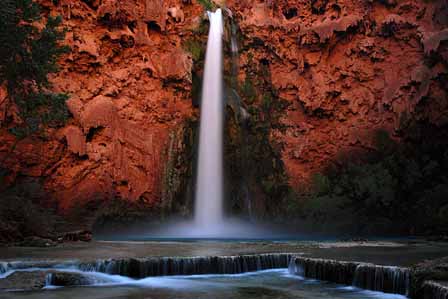 Navajo Falls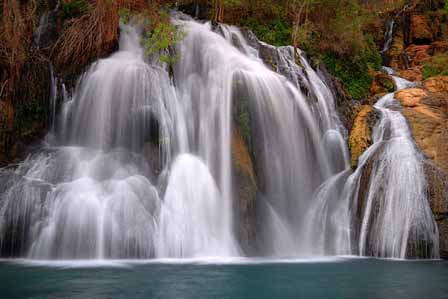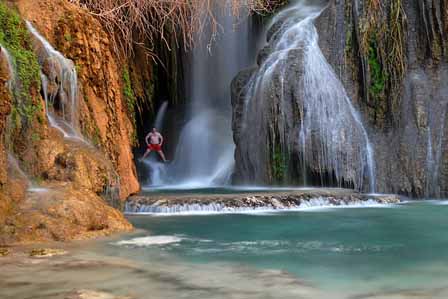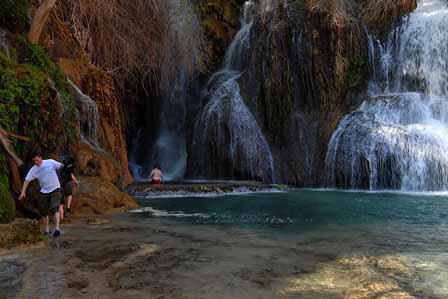 Views Along The Trail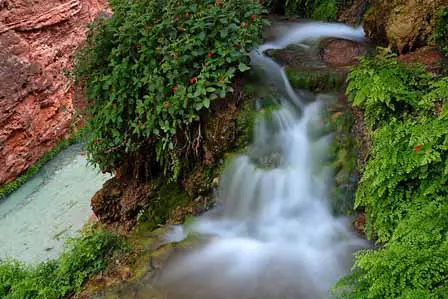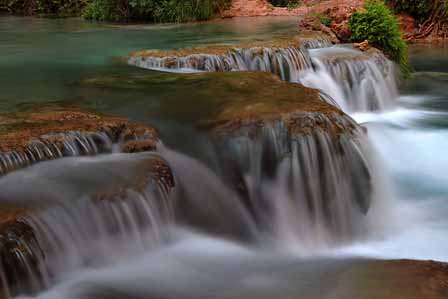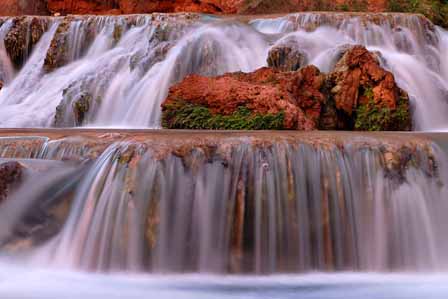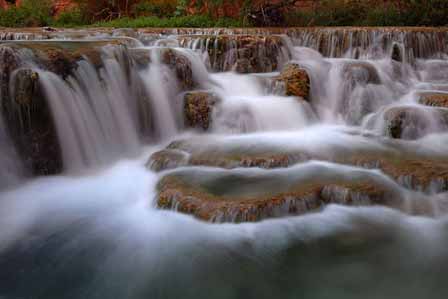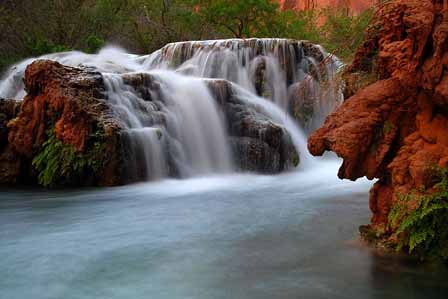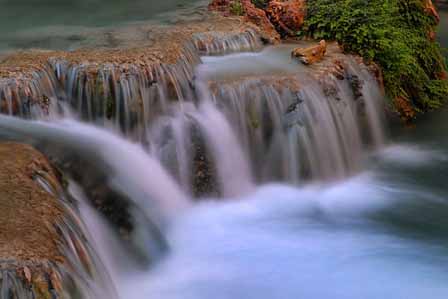 Trail To The Falls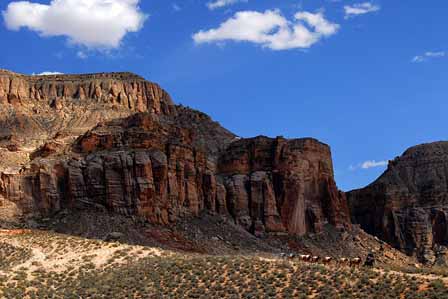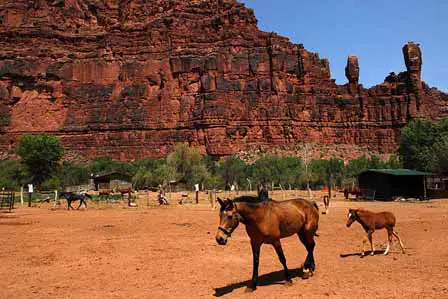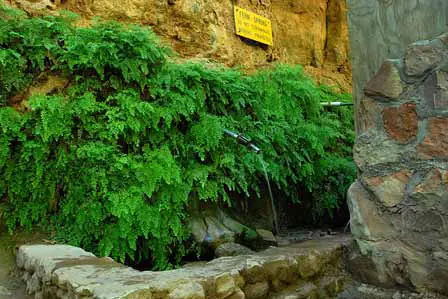 More Information
The Spectacular Grand Canyon
Related Grand Canyon Interest
Grand Canyon National Park
Grand Canyon Airplane Tours
Average Temperatures South Rim
Bright Angel Trail
Desert View Watchtower
Grand Canyon Camping
Grand Canyon Deer Farm
Grand Canyon Desert View Map
Grand Canyon Jeep Tours
Grand Canyon Pictures By Koopsen
Grand Canyon Mule Ride
Grand Canyon Private Tours
Grand Canyon Rafting
Grand Canyon South Rim Trail
Grand Canyon Winter Pictures By Koopsen
Grandeur Point South Rim
Grandview Point South Rim
Havasu Falls Pictures
Havasupai Indians
Grand Canyon Helicopter Tours
Hiking Bright Angel Trail
Lipan Point South Rim
Mather Point South Rim
Moran Poinf South Rim
Navajo Point South Rim
North Rim Map
One Day Mule Ride
Robert Body Grand Canyon Pictures
Scenic Canyon Tours
Shoshone Point South Rim
South Rim Grand Canyon Directions
South Rim Hours & Entrance Fees
Grand Canyon Summer Hiking
Trail Of Time South Rim
Visiting Grand Canyon In Winter
West Rim Map
Yaki Point Grand Canyon
Yavapai Point Geology Museum