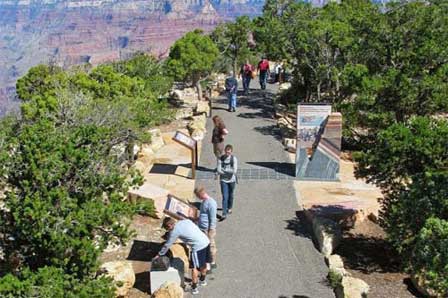 Trail of Time. Credit: NPS
The "Trail of Time" is an interpretive timeline trail focusing on the geological history of the Grand Canyon that covers million upon millions of years. Exhibitions along the trail permit visitors to ponder, explore, and understand the magnitude of geological time that are encoded by various rock layers in the Grand Canyon.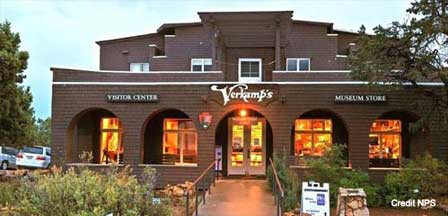 The trail is actually a 1.7 mile portion of the 13 mile long Rim Trail that spans between Verkamps Visitor Center and the Yavapai Geology Museum and Lookout Station. The timelines are marked by brass markers about every meter and each represents about 1 million years of geological time.
You can access the Trail of Time with a short walk from the parking lots in the Grand Canyon Village. Or you can jump on a free shuttle bus that will take you directly to either end of the trail. Walk from the present to the past by walking west from the Yavapai Geology Museum. Or stroll from past to present walking east from Verkamps Visitor Center.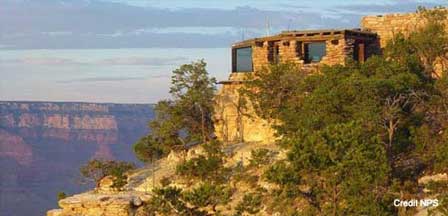 A walking guide is available at both ends of the trail. Walking the Trail of Time is not only an enlightening educational experience, but you will be treated to astounding views across and into the Grand Canyon.
Trail of Time Hiking Map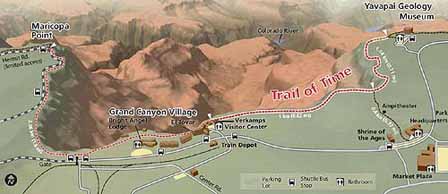 Map of Trail of Time. Credit: NPS